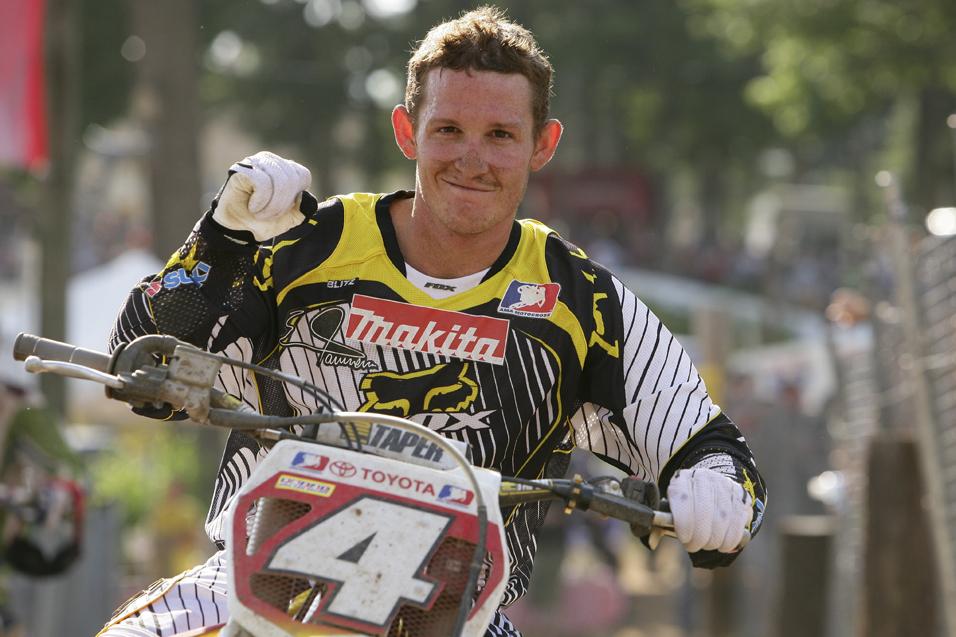 Nicknamed the GOAT — Greatest Of All Time, a title few people can achieve in any sport, he is the most successful and prolific of all motocross bikers. Every rider, no matter how successful and skilled, holds him in the highest regard and count him as one of their inspirations. Ricky hold some of the the craziest record in motocross racing. Let's learn more about him.
He was named AMA Rookie of the year in 1996, the year he got his first test of pro motocross racing. He made his pro debut in 1997, winning a few Eastern Region 1Supercross races with the Kawasaki team after a splendid amateur career, but lost the title due to injuries and other factors. Although, he did win that and next year's Motocross series and has won at least one championship since then. In 1999, he jumped to the 250 class but had a disappointing run due to the bigger bike and injuries. He came back to the 125 class and won the Motocross series for the third time in a row. He returned to the 250 class in 2000 and only rode in that class. He won his first MX championship in the 250 class that year. He also won the Motocross des Nations along with Ryan Hughes and Travis Pastrana. In 2001, he dethrones Jeremy McGrath as the 250cc Supercross champion and also added that year's Motocross championship to his shelf.
Here are his career results:
1996: 32nd (125 MX)
1997: 3rd (ESX), 1st (125 MX)
1998: 1st (ESX), 1st (125 MX)
1999: 16th (SX), 1st (125 MX)
2000: 5th (SX), 1st (250 MX)
2001: 1st (SX), 1st (250 MX), 26th (125 MX)
2002: 1st (250 MX), 1st (SX)
2003: 1st (SX), 1st (250 MX)
2004: 1st (250 MX)
2005: 1st (SX), 1st (250 MX)
2006: 1st (SX), 1st (MX)
2007: 8th (SX), 6th (MX)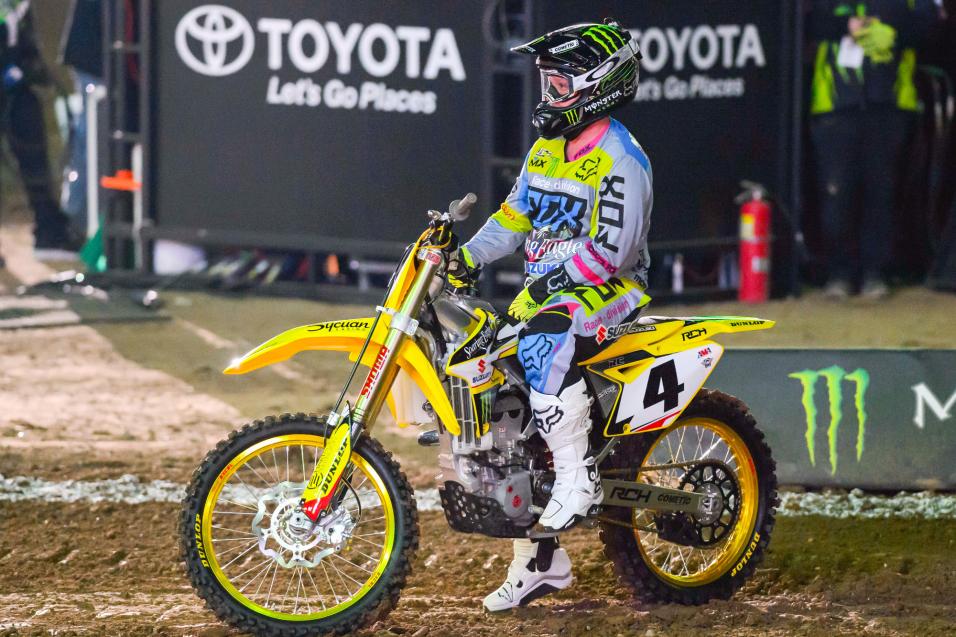 In his 11 year stellar career, he has earned 15 National Championship titles in MX and SX, three team world championships (MXoN), and one individual world championship (SX1). He also has the most AMA wins – 150, a record that is most probably unbeatable since no rider has even hit the 3 digit mark. In what seems to be the greatest record in the history of this sport, he also has two consecutive perfect seasons. That means 24 wins in one season, back to back. No wonder he is called the GOAT.
He is known for his humble personality but a ferocious competitor on track. He was inducted into the Motocross Hall of Fame this year.
"I'm in a great position in that I can do the things I want to do, and not do the things I don't want to do, which is a pretty good place to be.
Liked this article on Rider Profile – Ricky Carmichael and have something you want to add? COMMENT BELOW and don't forget to SHARE THIS ARTICLE!