Motocross riding provides enough thrill as it is with its jumps, skids and climbs. However, nothing can beat the primal rush of adrenaline you get from speed. The fastest bikes might not guarantee you a win but they will surely make your time with the bike, worth remembering for life.
Here are the fastest 10 bikes in the market today (in descending order). Check out these babes.
Kawasaki KX 250 Two Stroke (76 mph)
2-stroke bikes had faded after the appearance of 4-stroke bikes but then, people soon started recognizing its advantages with price and ease of use. The Japanese manufacturer introduced this speed monster to thrill riders all over. It has been improved with an aluminium frame and a new & reliable stock system that is versatile for any kind of terrain.
Honda CRF450R (87 mph)
With its 449cc, liquid cooled, 4 stroke single engine, many rider swear that it can beat any other bike with the good rider at the helm. In the 2014 model, there is better oil flow for better response from the air fork which has decreased 2 points off the curb weight bringing it down to 243 pounds. With a superior handling, it is one of the best racing bikes you will find.
Kawasaki KX 450F (89 mph)
Competing with the CRF450R, it also has 449cc engine capacity with a stunning speed and a curb weight of 248 pounds. Riders have won a lot of races with this bike. With its demonic speed, Kawasaki calls it the "the bike that build champions".
Honda XR650R (102 mph)
Started in 1982, it is called the 'King of Baja'. This is the result of Yamaha putting out bikes with crazy speeds. This prompted Honda to come up with their own speed demon and voila!
ATK 700 Intimidator (approx. 110 mph)
The Japanese bike has always been in the running for the fastest bike in the world.. With a 685cc 2-stroke engine and as light as 138 pounds, it can have a clear edge over a lot of other bikes with the right modifications. An aptly named bike, racers have taken it past the 110 mark.
KTM 950 Super Enduro R (120 mph)
KTM has always managed to roll out stylish bikes and this is no different. With brilliant specs like a slim and compact cylinder and you can even add a denso battery ignition, it is an extremely light bike that the rider feels like he/she's flying if it were not for the wheels.
KTM 450 SX-F (123 mph)
Another bike with a 449cc engine, it is popular for being a favorite of Ryan Dungey. It weighs just 237 pounds and with the right rider, it can win most races against any sprinting bike anywhere. It is in a class higher than most bikes can even dream about.
BMW HP2 Enduro (124 mph)
A powerful weapon in the hands of the right rider, the 105 bhp bike is as poewrful as it gets compared to most bikes you see. It's very agile, powerful and dynamic and can transform your racing experience by taking it into a whole another level.
KTM 495 (124 mph)
It dominated the hearts of racers in the '80s and back then, it was considered as an extremely fast bike. Today, it is considered more of a hobby bike and a valuable piece of history and craved as a collection piece by collectors all over.
BMW 1200 GS Adventure (125 mph)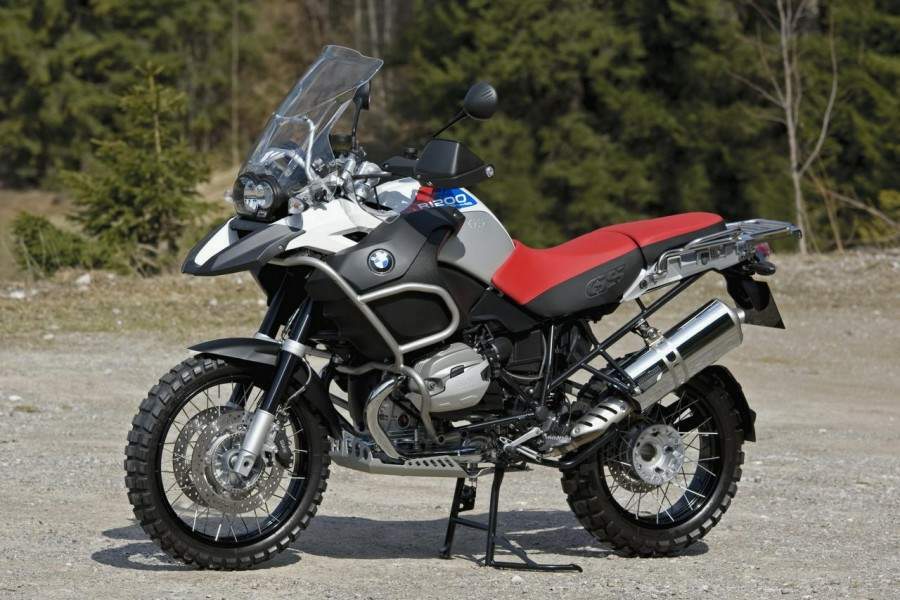 There are few bikes that can compete in the same league as the 1200GS. A super bike with a monstrous speed record of 125 mph, it can tackle any off-road situations and is quite versatile. With a 125 bhp, it is the most powerful bike on this list and also the heaviest — weighing at 573 pounds. This might be overwhelming but with a massive 1193cc engine, it is very stable on most terrains.
The above 10 bikes have the set the bar for other bikes, when it comes to speed. They're the ones to beat if a new bike wants to be featured on this list.
Liked this article on 10 Fastest Motocross Bikes for 2015 and have your own stuff you would like to add? COMMENT BELOW and don't forget to SHARE THIS ARTICLE!
Image Sources: ytimg.com, alfa-img.com, moto.zombdrive.com, martycycles.files.wordpress.com, onewheeldrive.net, blog.ktm.com, bikepics.com, blog.motolegends.com, motorcyclespecs.co.za