Having won the AMA World Supercross Championship four times so far, Ryan Villopoto fans will be thrilled at the announcement that he will be making his global comeback to Supercross Racing this November. That's right, it's official!
"I'm really excited to announce that I'll be lining up behind a supercross gate again in Sydney, Australia, this November for the second AUS-X Open event!" said Villopoto.
He has been confirmed to compete in both race nights, bringing us exhilarating Supercross action at the 2016 AUS-X Open. This announcement came on the same day that tickets to the public went on sale, and considering Saturday's 2015 event which sold out in a matter of days, Supercross fans are encouraged to book their seats as soon as possible to avoid disappointment.
This 2016 AUS-X Open will globally be the very first time that spectators shall get the chance to watch Villopoto in action. He will be competing over the two nights of the amazing Supercross Competition which takes place inside Sydney's Qudos Bank Arena from the 12th to the 13th of November 2016.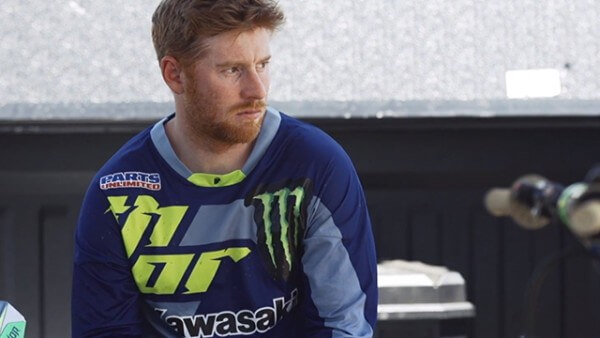 "It's a unique opportunity for supercross fans – it'll be a thing like, 'cool, Chad's there and so is Ryan – lets see how this pans out' – which will be exciting.
In early 2015, the entire motor racing community was in shock when Villopoto expresses his decision to go into early retirement from the Supercross after he completely owned AMA World Supercross Championship in 2014. He currently holds the joint record with Jeremy McGrath, The King of Supercross. These are the only two riders in history in the history of the games to win four subsequent AMA World Supercross Championships. Villopoto's reign lasted from 2011 to 2014. But that's not all; Villopoto solidified his championship status by making his way onto the Supercross All Time Wins List on which he holds the number 5 spot with 41 wins in total.
Australia's AUS-X Open event is considered the most incredible action sports competition in the Southern Hemisphere. By combining a global Supercross Race with a Freestyle Motocross 'Best Trick' compo, it will feature the world's greatest riders and put them up against the best Australia has to offer.
Watch Ryan Villopoto talk about his return to Aus-X Open this November 12-13, 2016, in sydney, Australia.